Summer in Stockholm offers amazing opportunities for weddings in the nature. Would you choose a wedding in a park, on an island or in a garden of a chateau? Alekzandra and Nima chose a spot which offers it all. Prins Eugens Waldemarsudde on the island Djurgården is simply an amazing spot for a wedding. Its chateau garden with a cute gazebo offers a great view over the sea and Stockholm. The perfect spot for a relaxed wedding and beautiful pictures.
Before the actual wedding we took the first look pictures.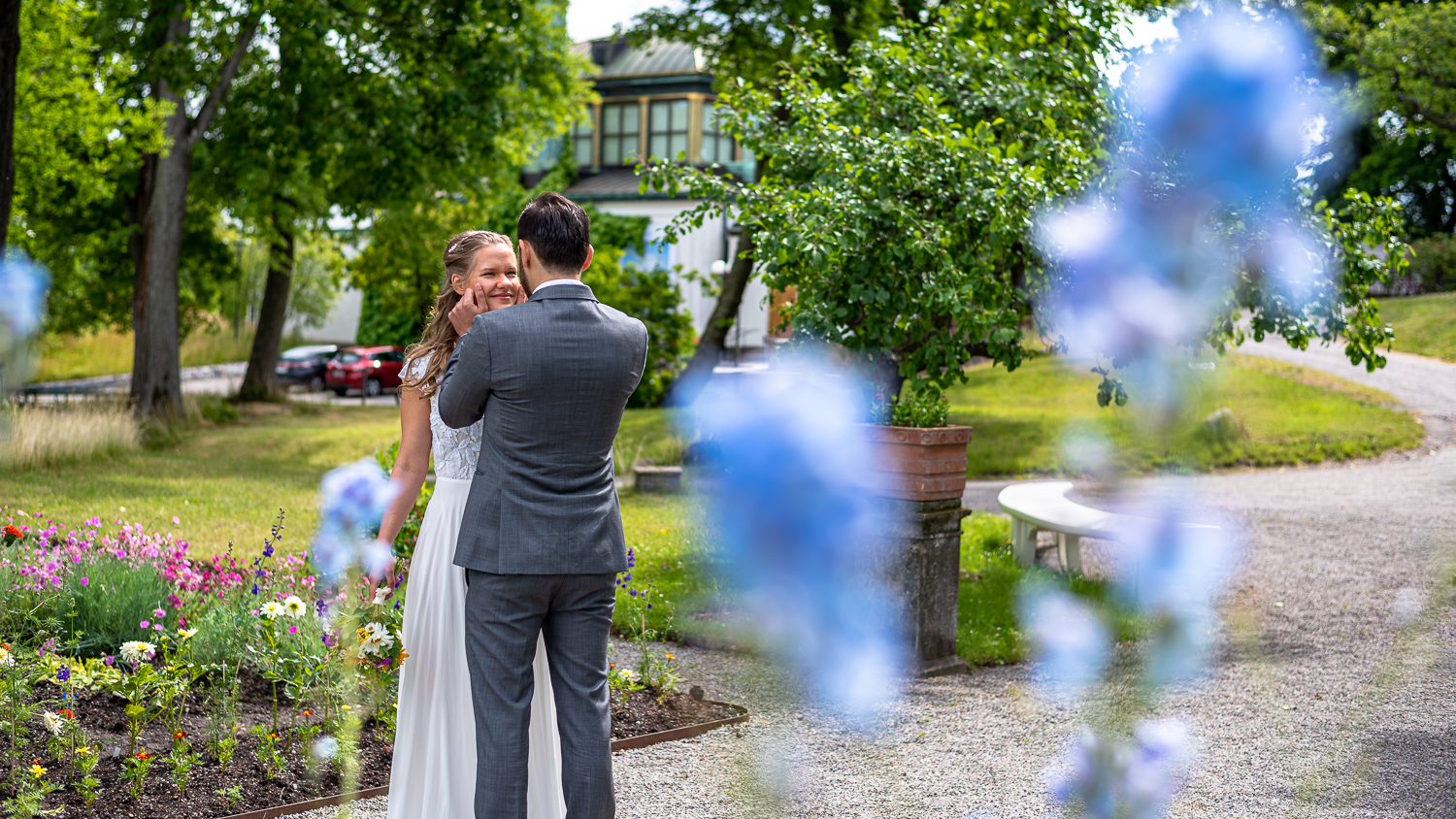 Wedding ceremony step by step.
After the exchange of the rings and the first kiss Alekzandra and Nima got married! In addition they had a very nice Persian tradition. The groom brought a jar of honey. He dipped his finger into the honey and gave it to his bride. The bride offered her husband honey, as well. The sweet of the honey symbolizes a sweet life together.
Just married!
Time for some group pictures.
It was forecast that a rain shower might come so the guests had umbrellas ready. We were lucky with the weather but decided to use the umbrellas for a few pictures anyway.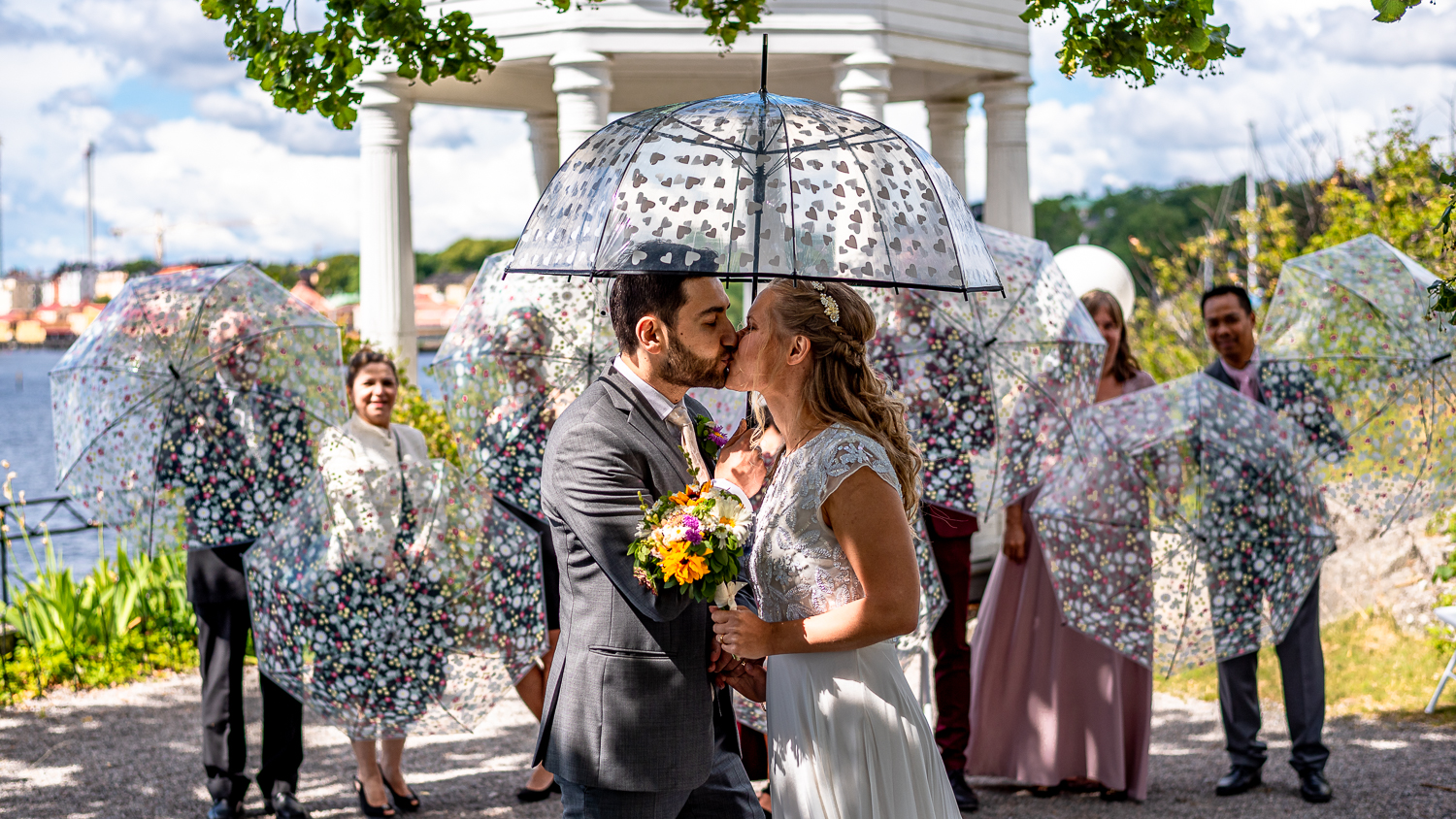 Then, I took a short walk with Alekzandra and Nima to take nice couple pictures around Waldemarsudde. There are so many cool spots for pictures.
And finally the first dance as husband and wife.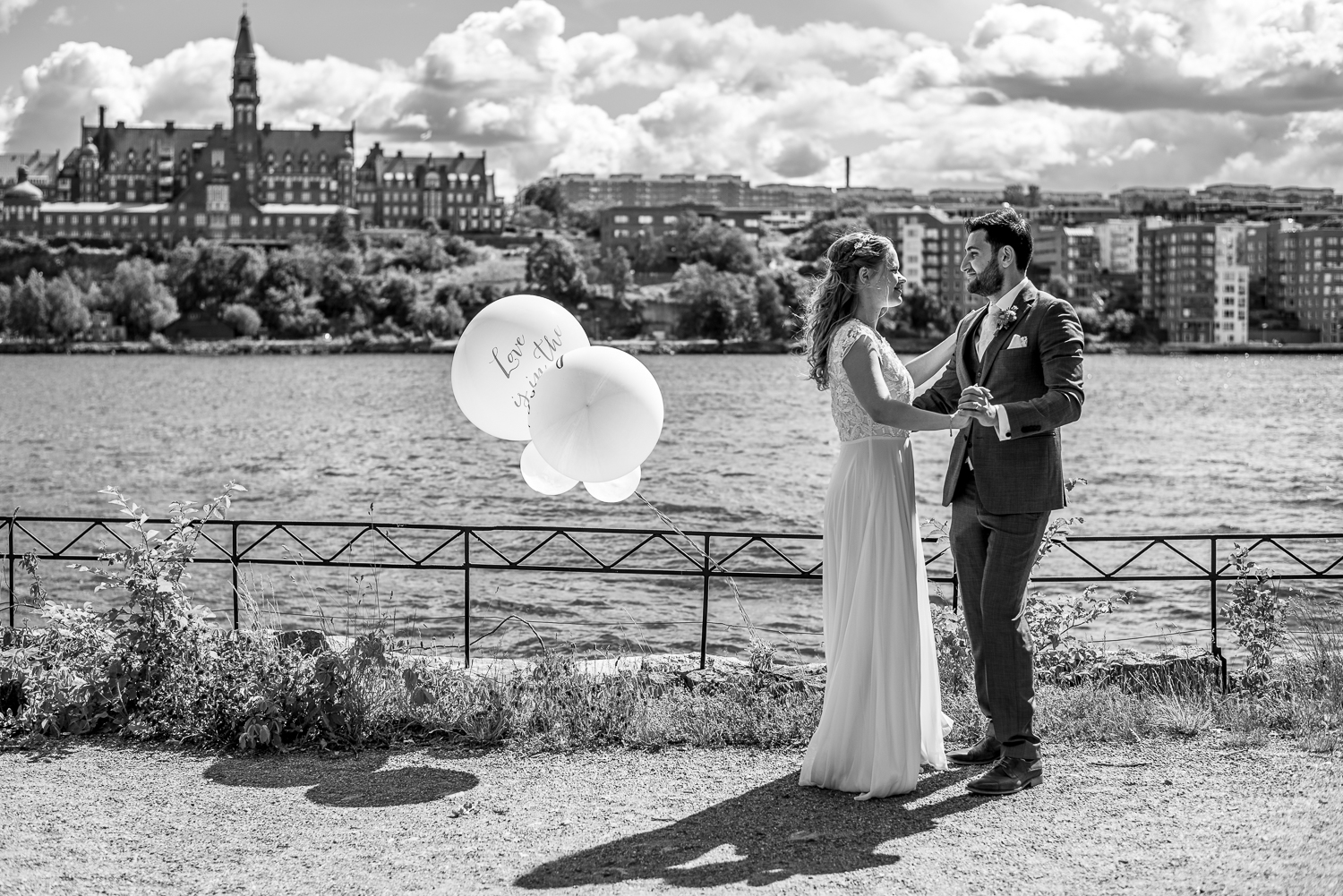 ---