Ekaterina and Maksim's wedding is an perfect example of how you can turn your bad luck into an unforgettable experience. Weather forecast was expecting a rainy and stormy wedding. I personally love weddings during special conditions so I was not worried but I would understand if the couple wanted pictures during nice weather. I talked with Ekaterina several times and she decided in the end to go for the original date: "I googled rainy weddings and the pictures look amazing. Let's go for it." I am very happy for her decision. Look what pictures we managed to create together.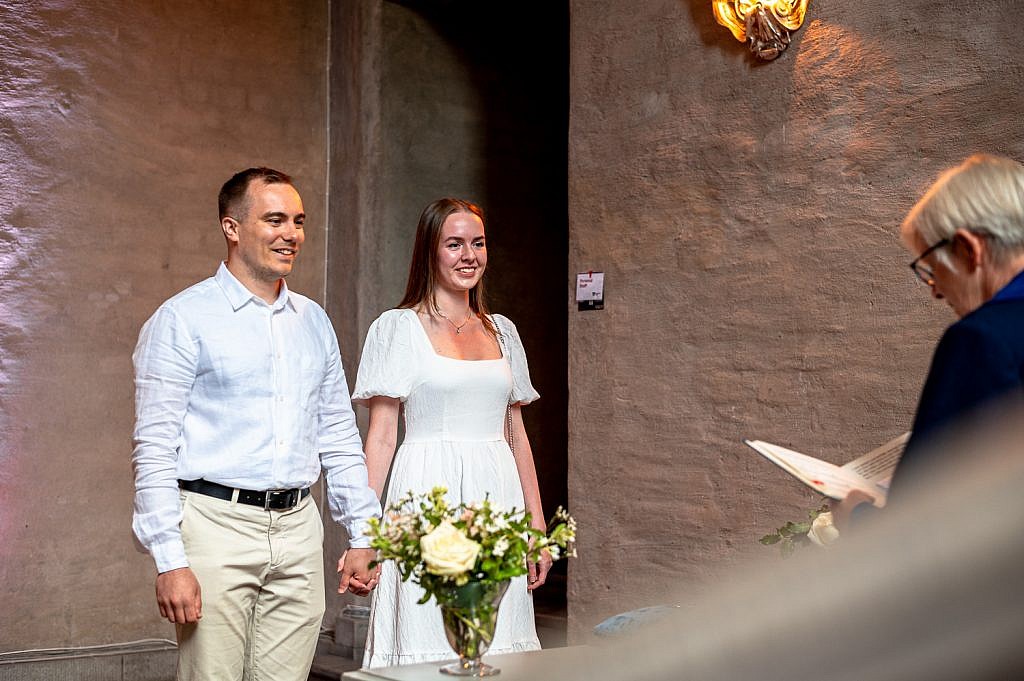 After almost two years the photographer is finally allowed to enter the City Hall. The ceremony is very short (around 4 minutes) but very beautiful.
After the ceremony we took classic pictures at the most famous spots at the City Hall. The weather was so far on our side. We just knew that the storm is coming soon.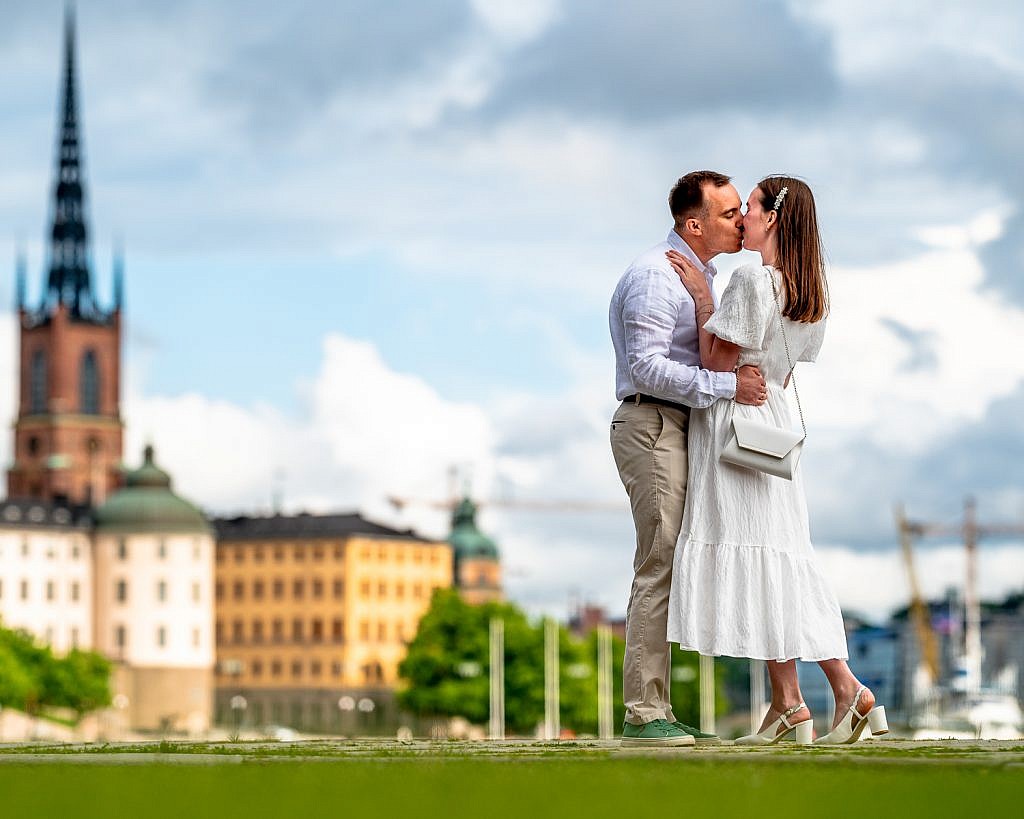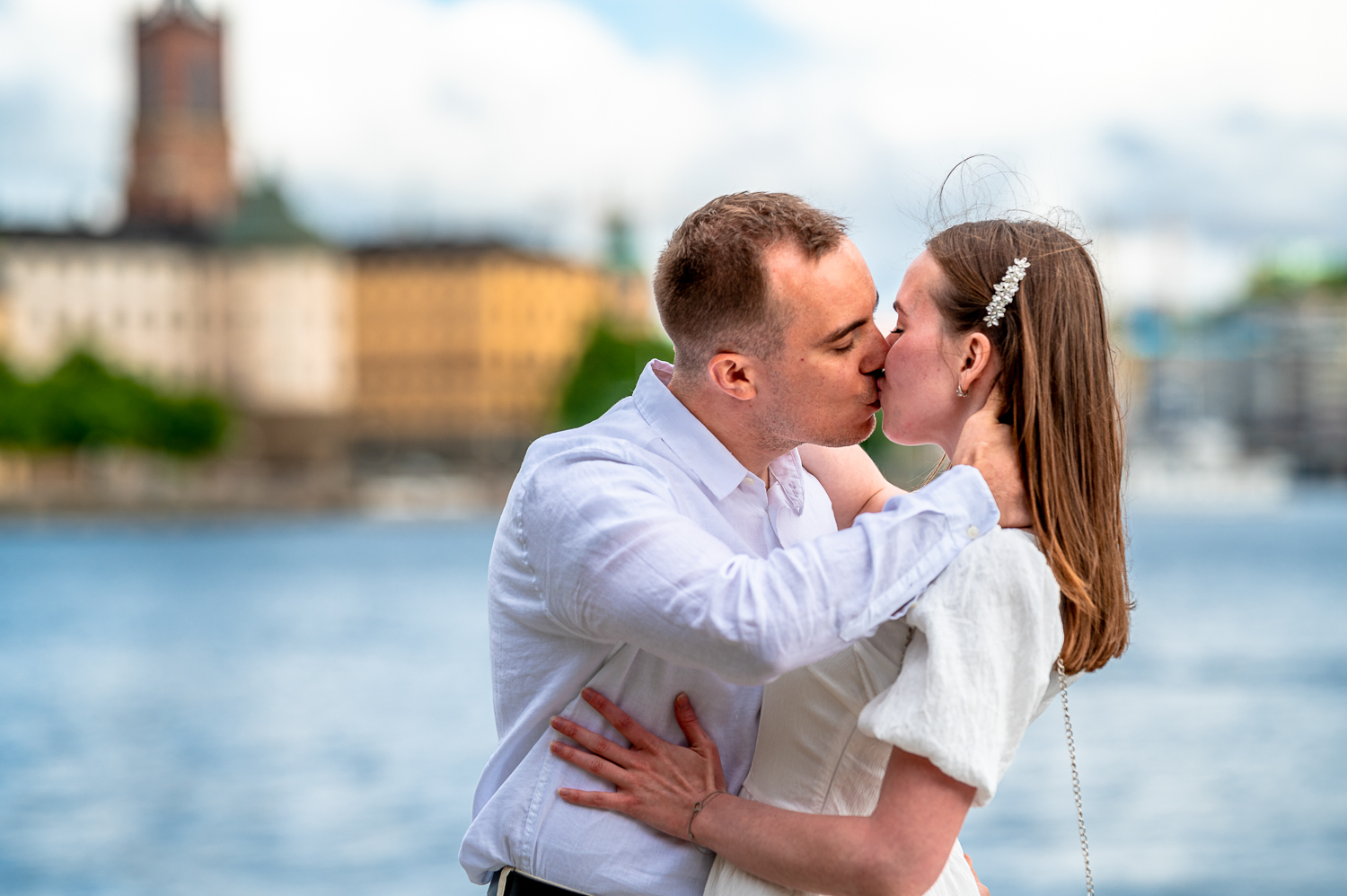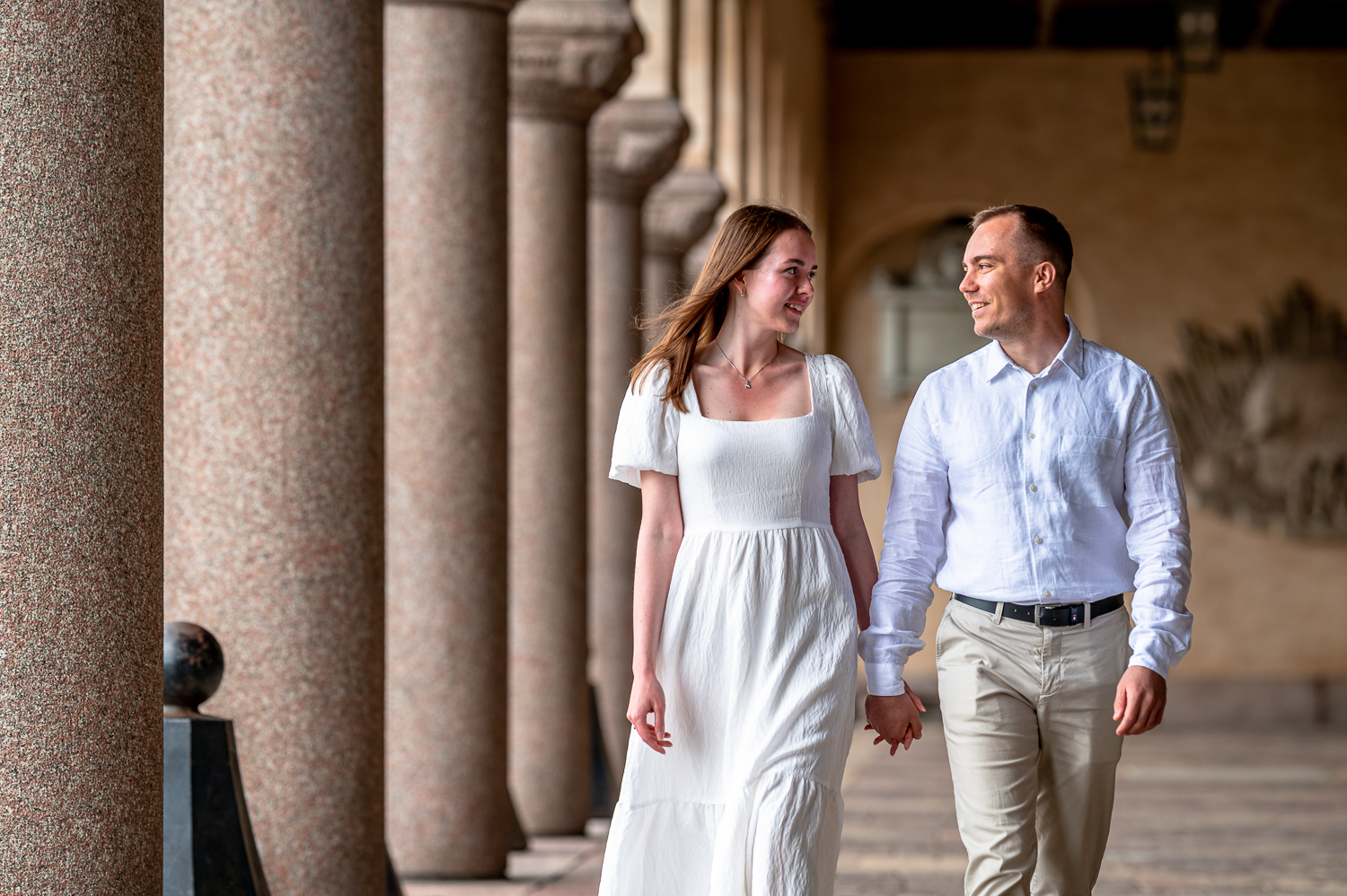 I checked the radar and the storm was coming from the north. Therefore we headed south. We got quickly by taxi to Skinnarviksberget and still managed to take wonderful pictures with view over Stockholm with dramatic sky.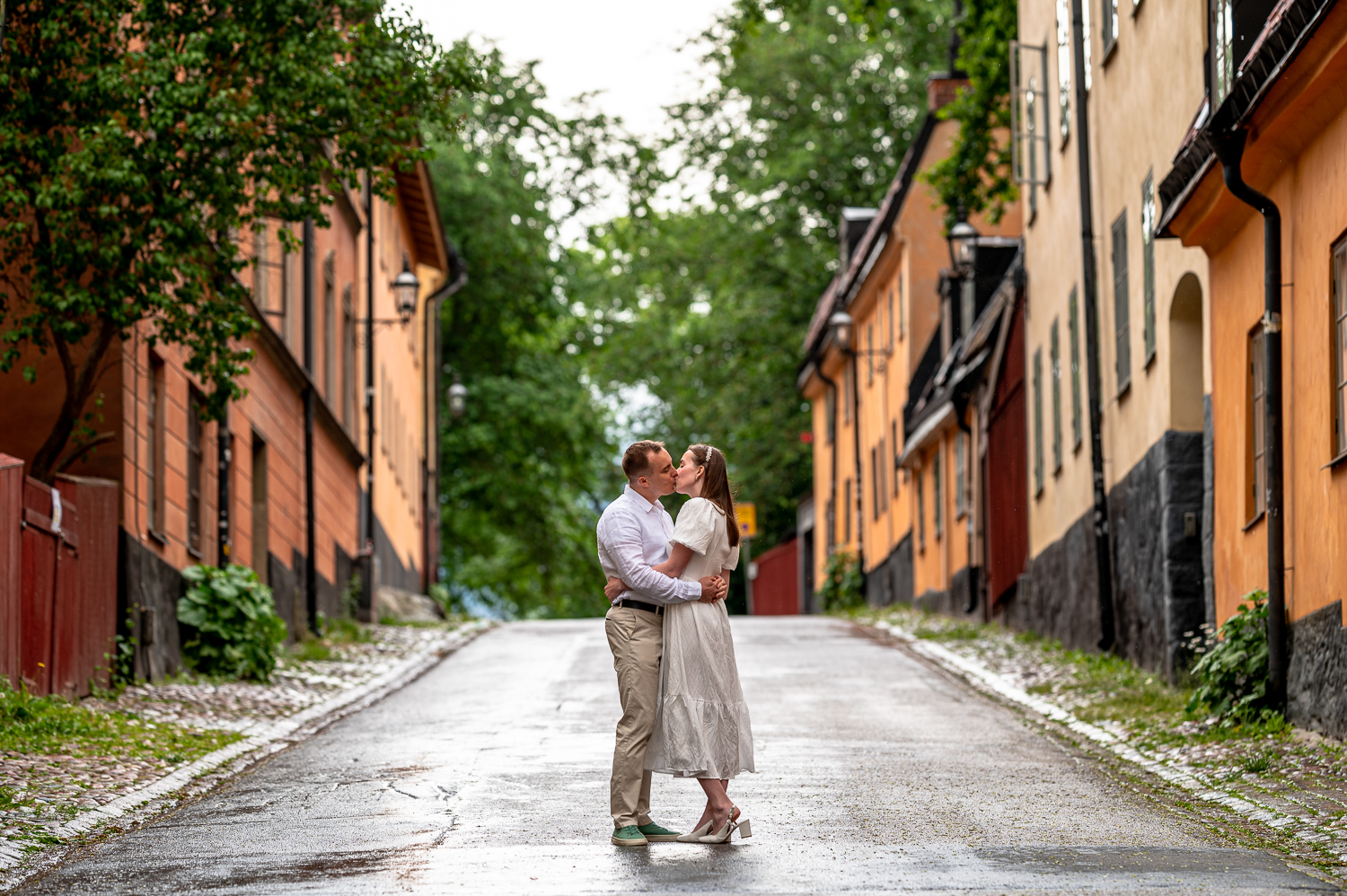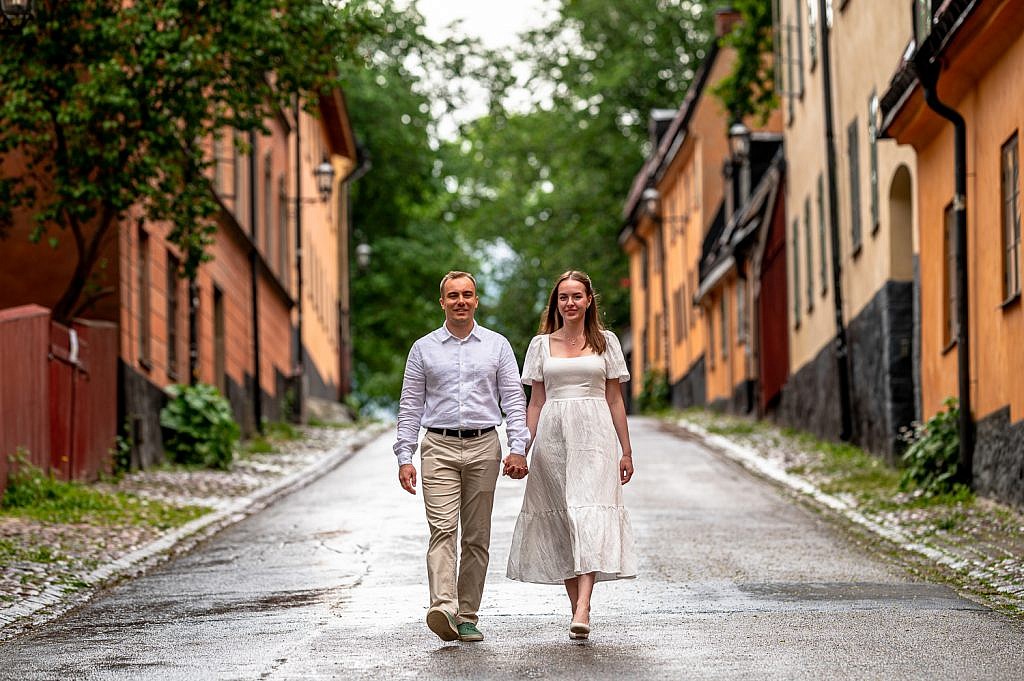 Even a small rainbow showed up for a few minutes.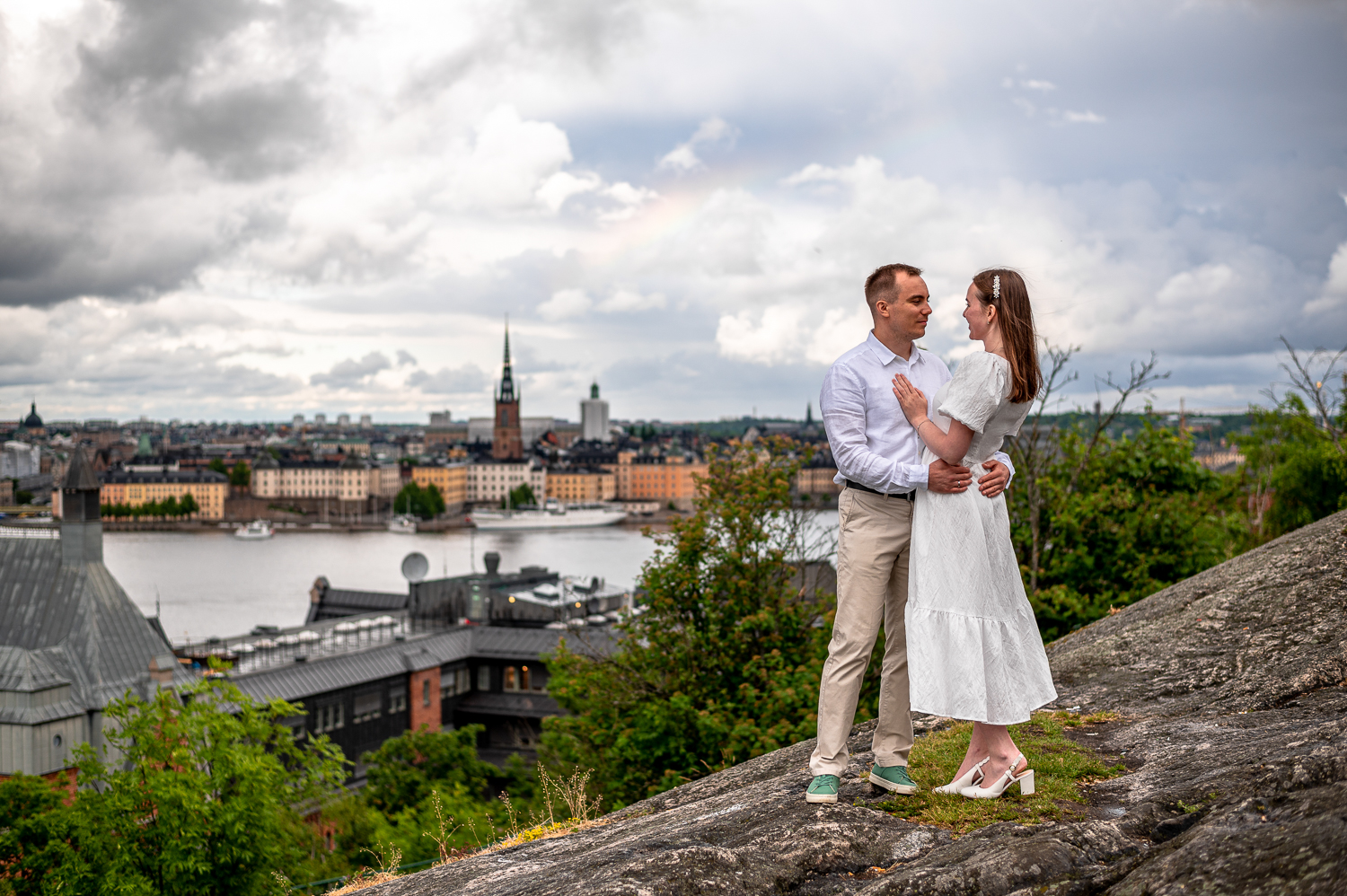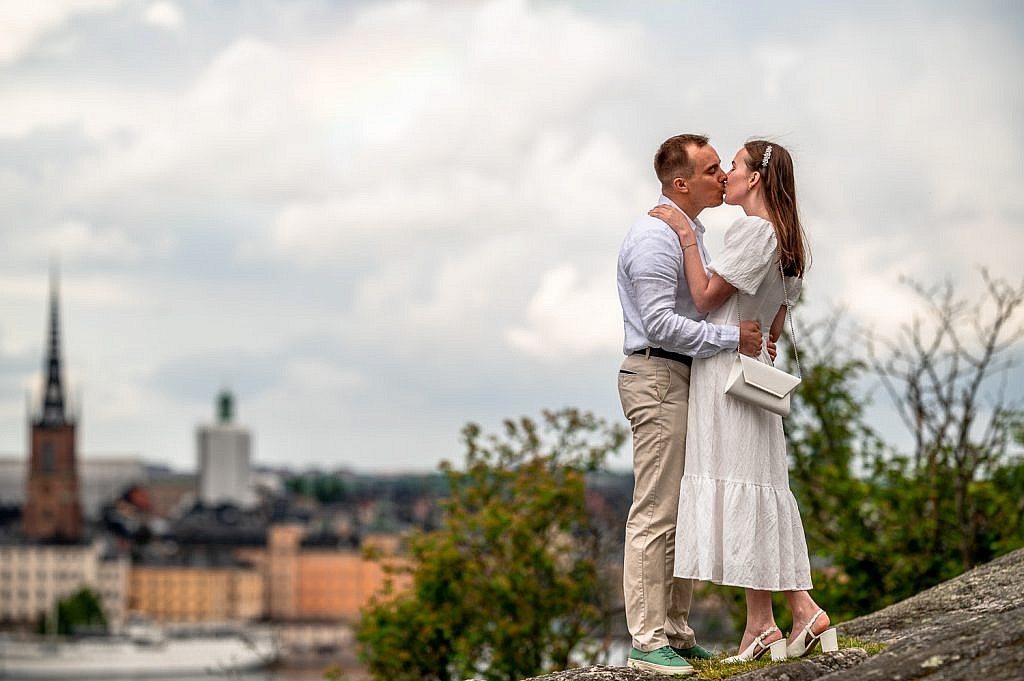 The storm is coming!
I knew it will rain in a few minutes so I asked Ekaterina and Maksim: It will rain soon. "Do you want to go to some café to hide from the rain or do you want some dramatic rainy pictures?" I was surprised to hear: "Of course pictures. We are not scared of rain!"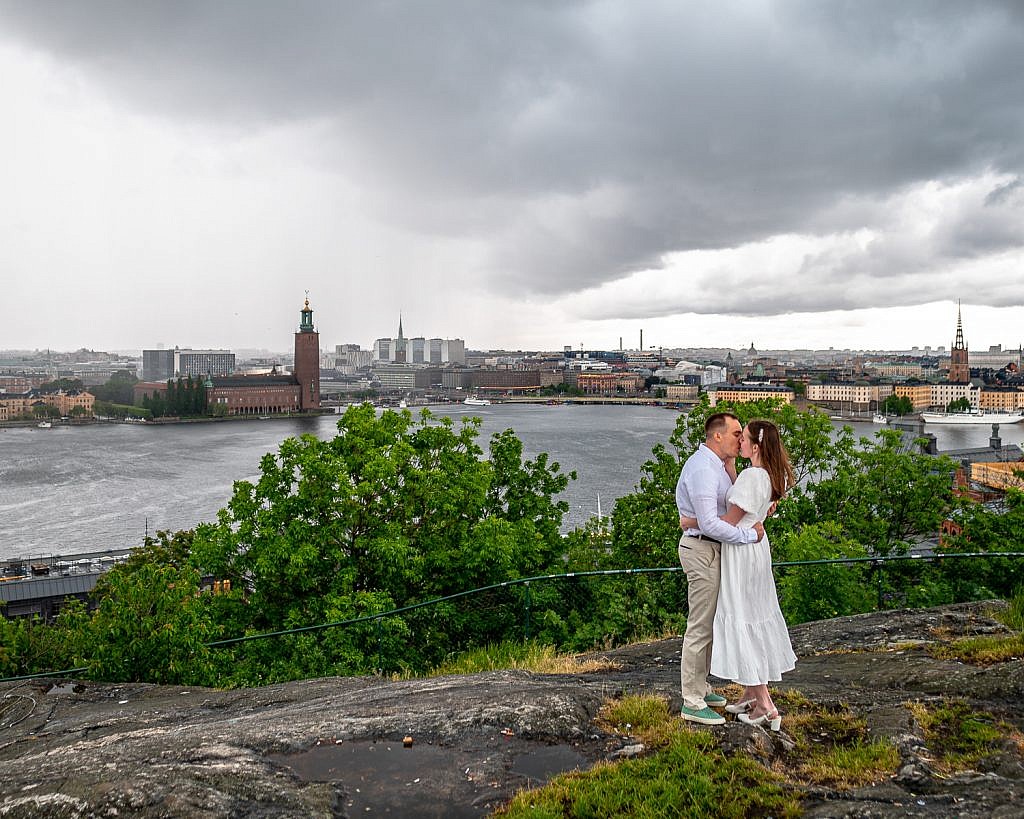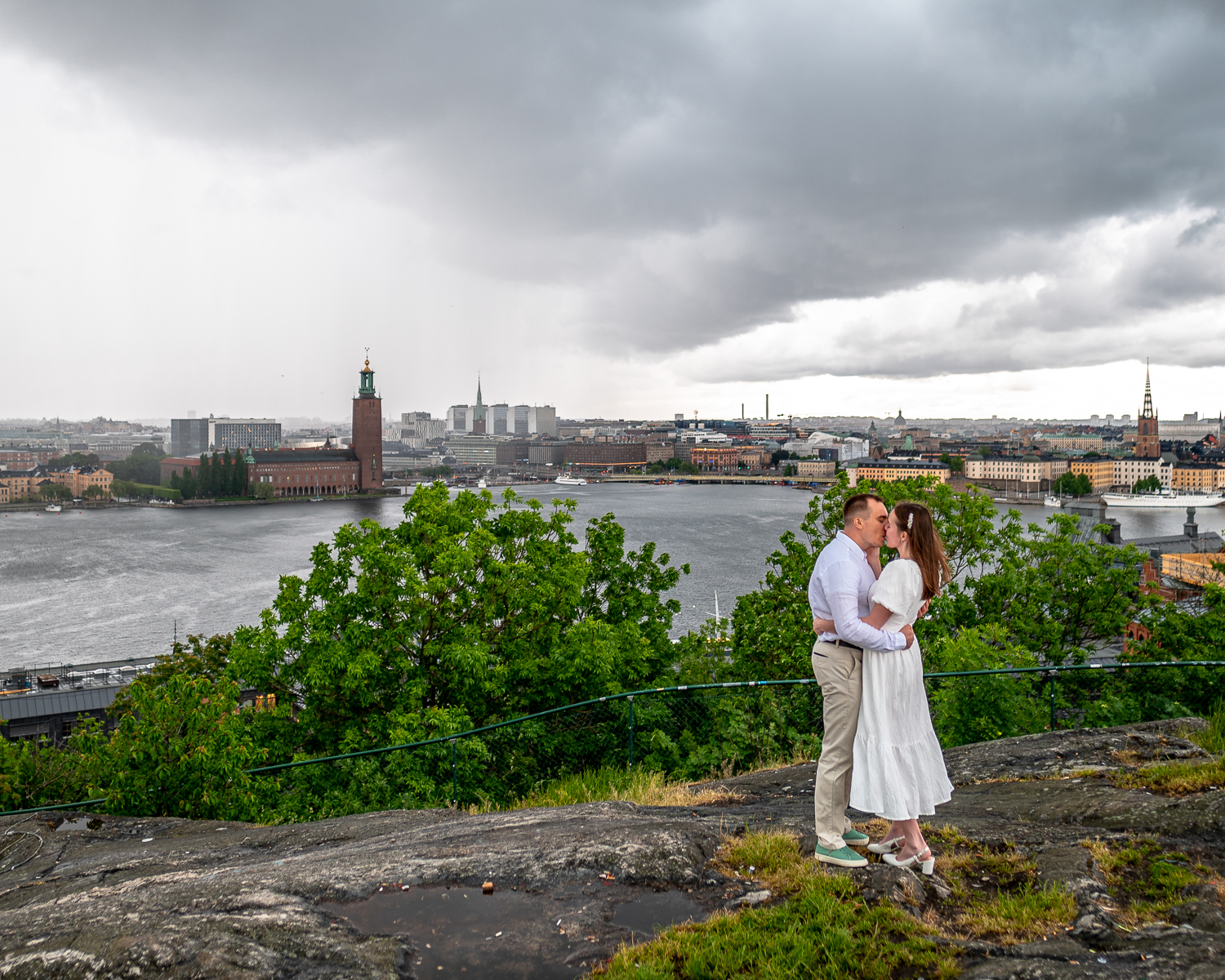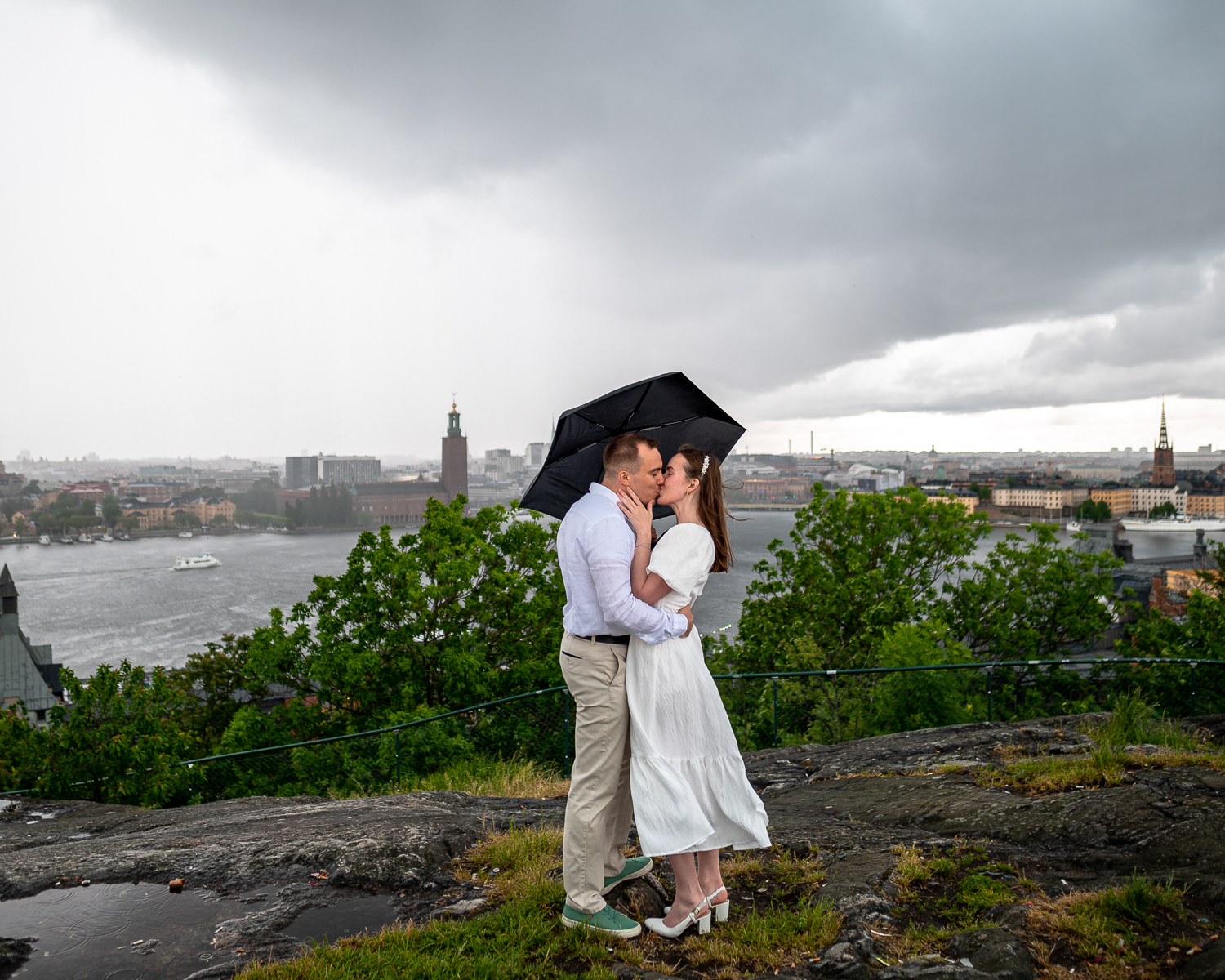 We still managed to take some pictures at the mountain but rather headed to Södermalm due to danger of lightnings. Instead we took pictures under rain in the Hornsgatan street. What an amazing photo shoot and how much fun we had despite being completely wet 🙂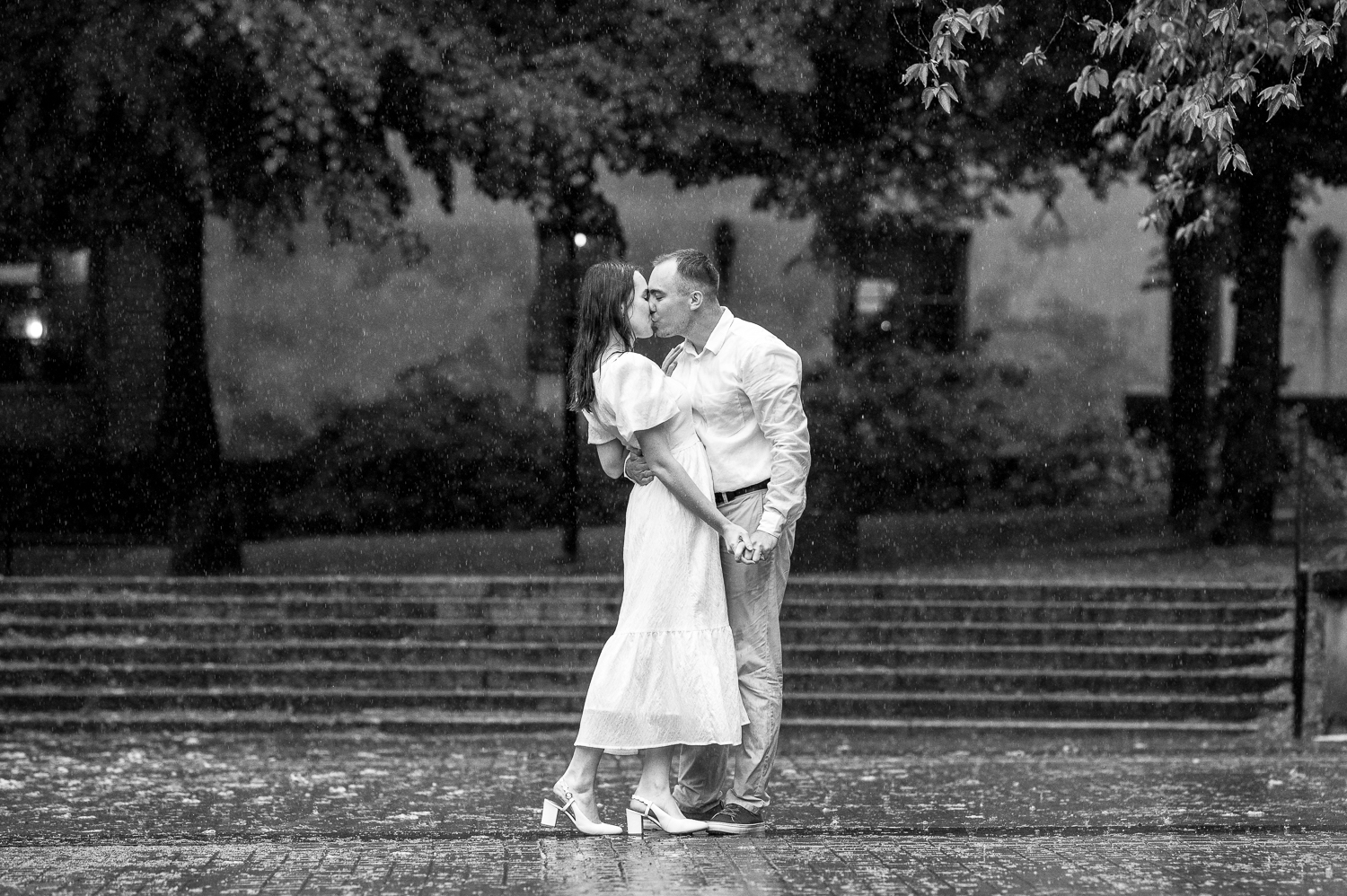 ---