Stockholm winter weddings are not very common and it's a a big pity because they are so wonderful. Take a look at pictures which I took with Liuba and Max during a blizzard in Stockholm. This is a day which all of us will never forget. What do you think? Were we feeling cold?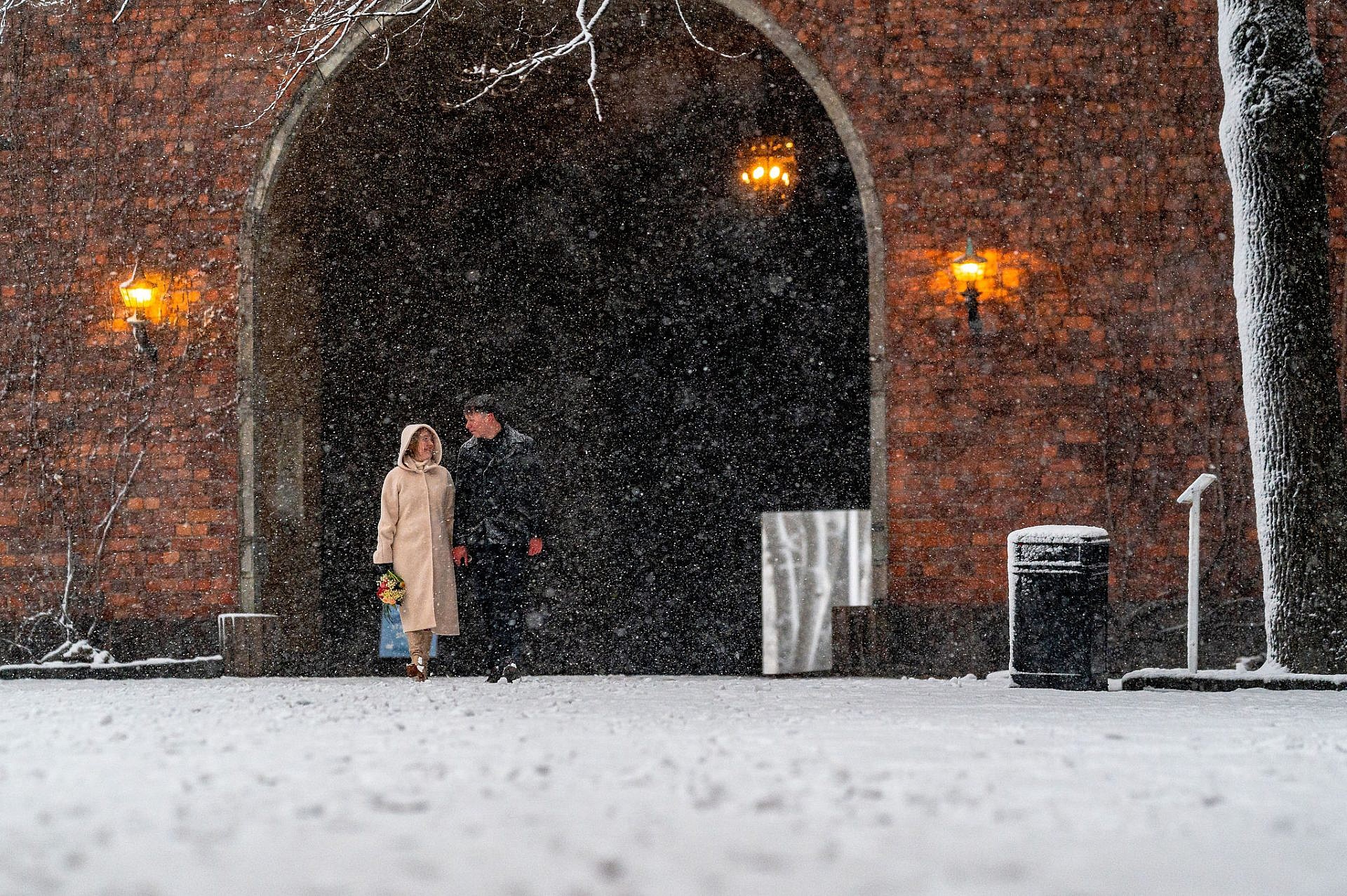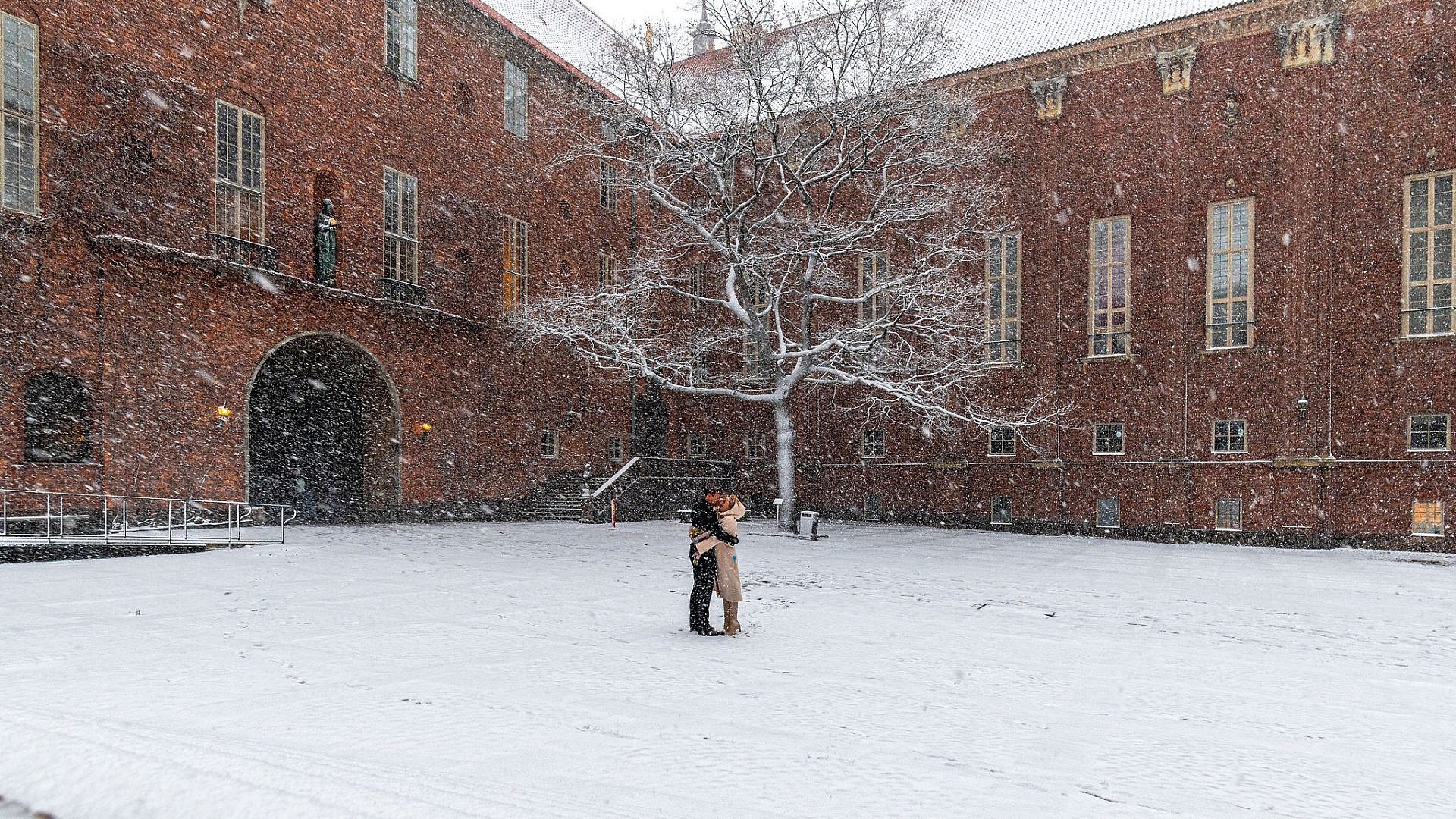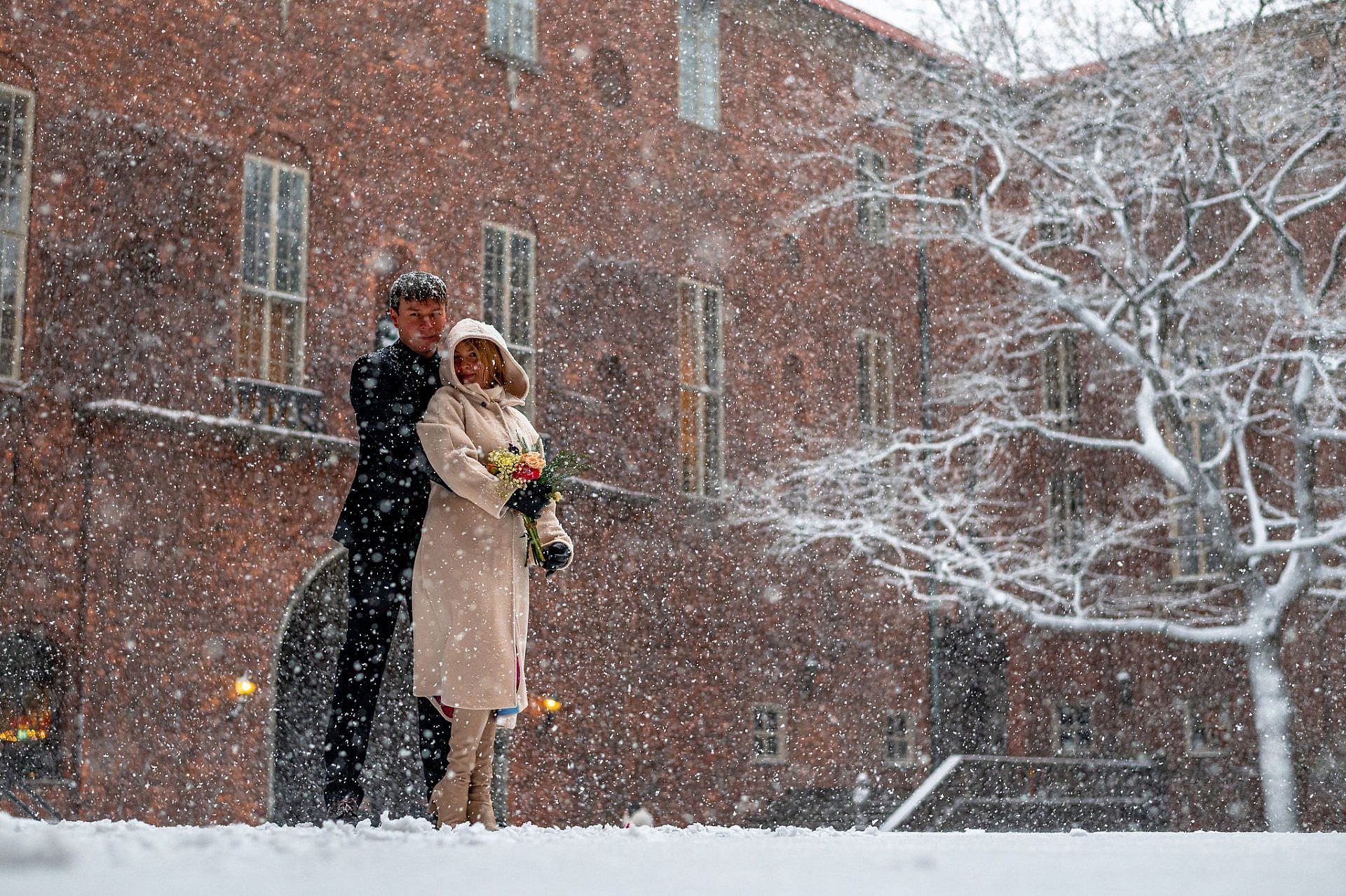 It was cold but we were all so enthusiastic that we wanted to take as many pictures as possible before the snowstorm is over that we didn't have time to get cold. It was simply a wonderful day which had it all!
After the photoshoot around Stockholm city hall we headed to Gamla Stan to a restaurant to warm up. We bought a tasty glögg and finished in style the unforgettable day.
Do you want to see more weddings which I documented? See more at my homepage.
---