I love documenting the whole day weddings. Felicia and Jonathan's day is a wonderful example. It is amazing to follow the happiness of the whole day from early morning preparations until the party at night. Take a look at a beautiful wedding which took place in the north of Stockholm in a cosy church followed by a party in a nice restaurant with a view of the city of Norrtälje.
I joined Felicia and her bridesmaids in the morning for their preparations. It's the best start of the wedding day with the best friends.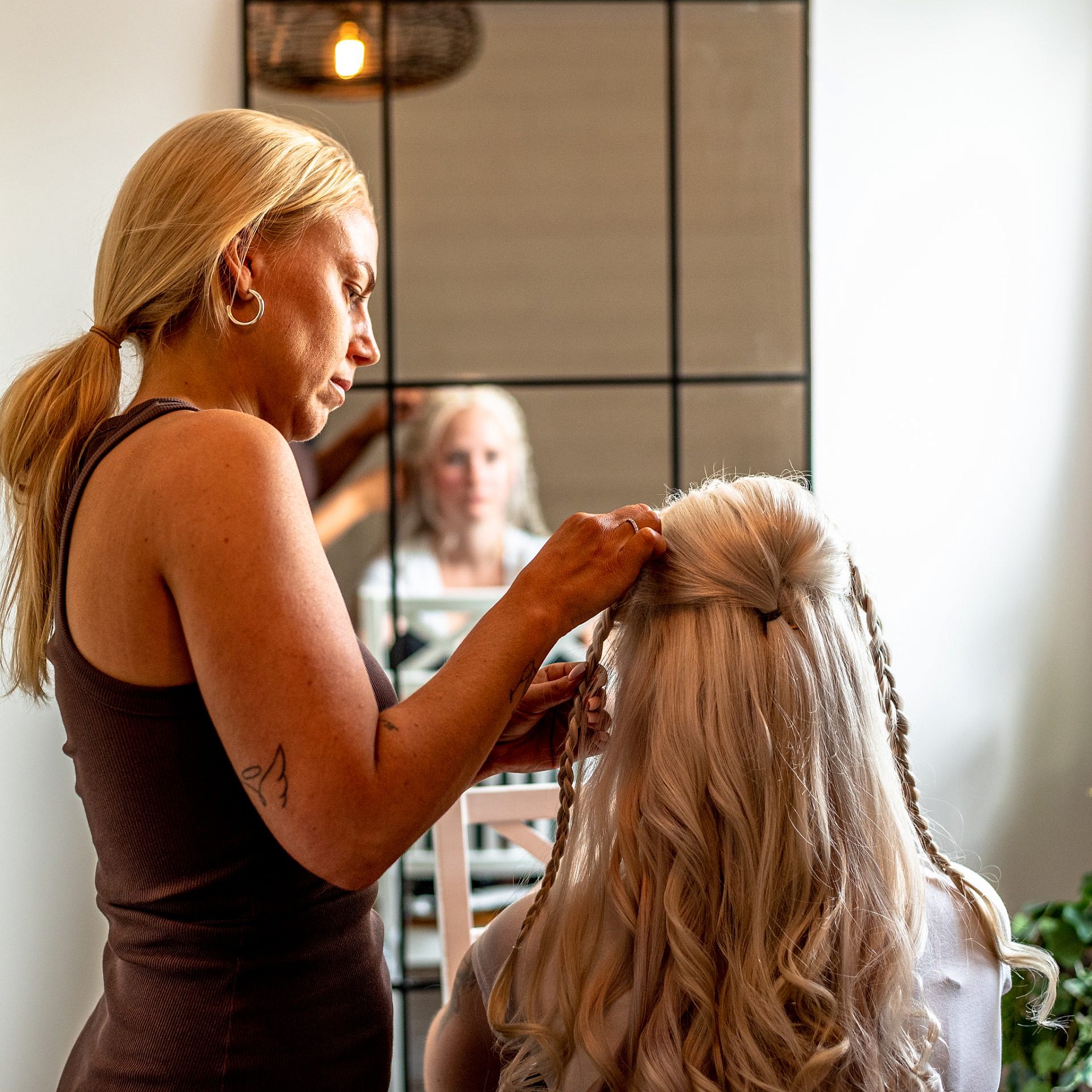 Once preparations are ready it is time to move for the ceremony to the church. Guests start to gather, last decorations take place and everything is soon ready for the most important part of the day.
I love the first look moment. When the groom sees her bride for the first time, the room is full of emotions.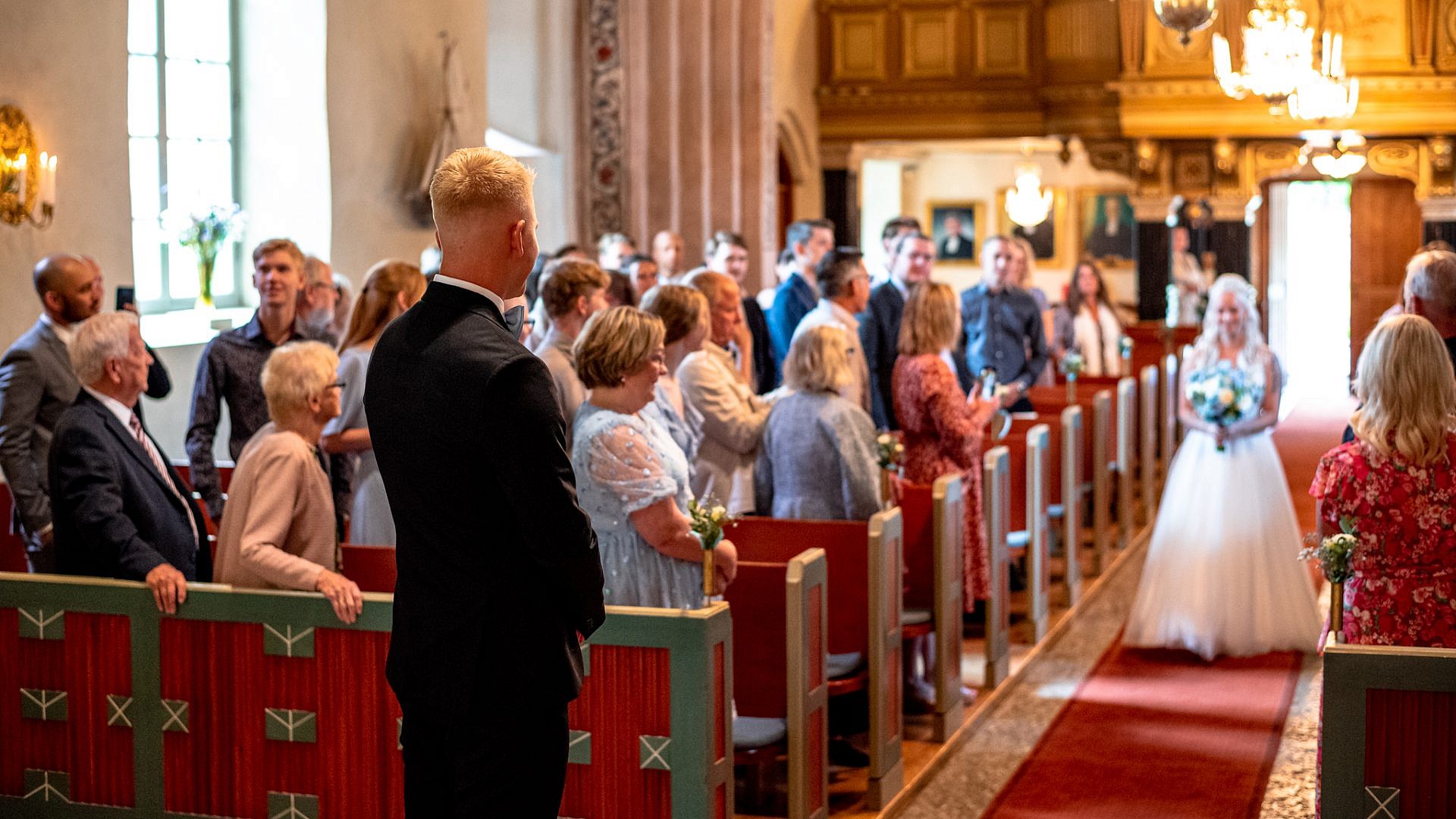 Ceremonies in church are beautiful. I like that they take more time than civil ceremonies so I have more time to take pictures from many angles.
This time a dog had special task – bringing the wedding rings.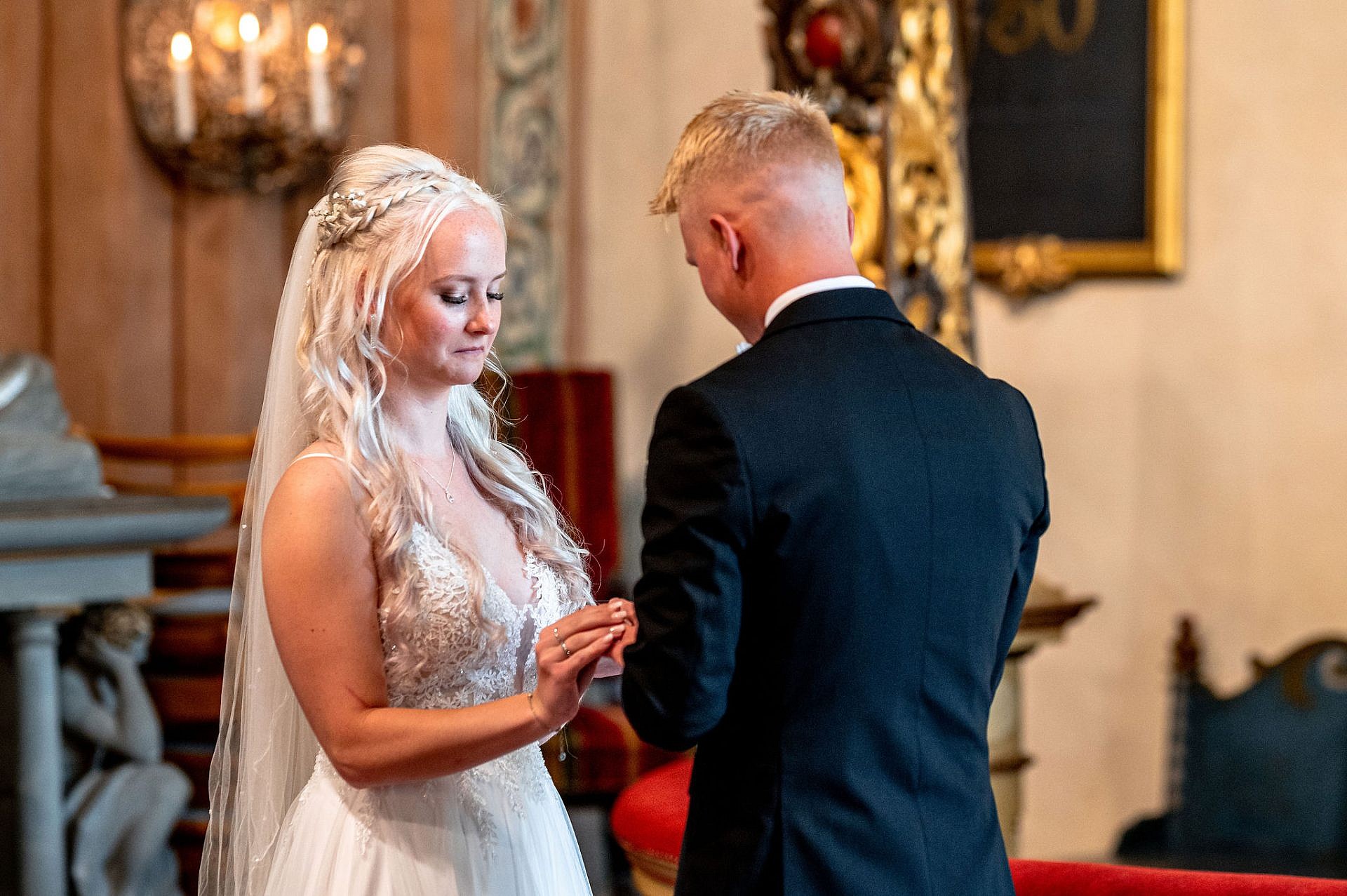 And finally the first kiss…
Just married!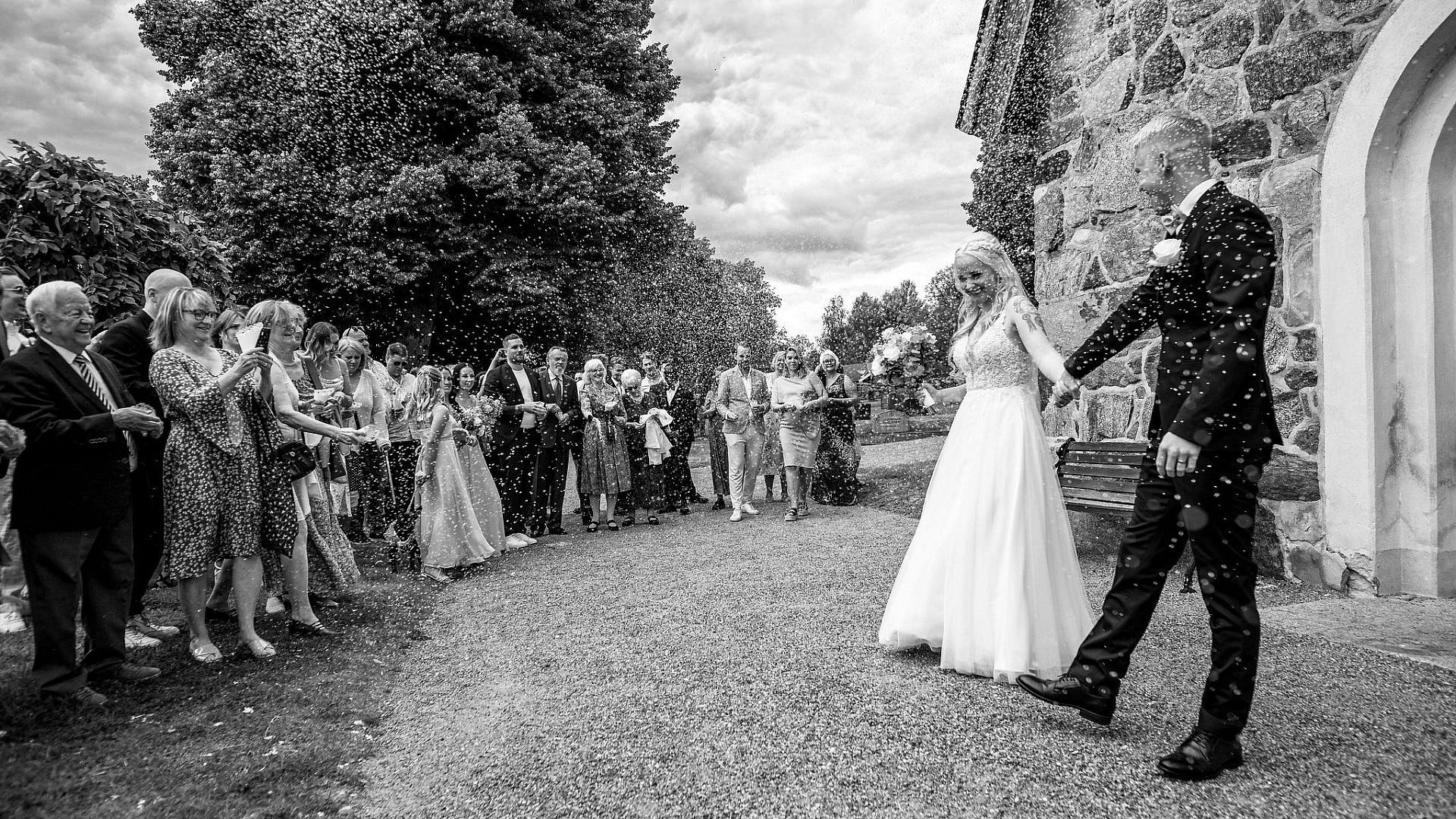 After the ceremony, we gathered to take some group pictures
And then we went for a walk to take couple pictures. It was a beautiful day and the church offered beautiful nature around to take lovely photographs.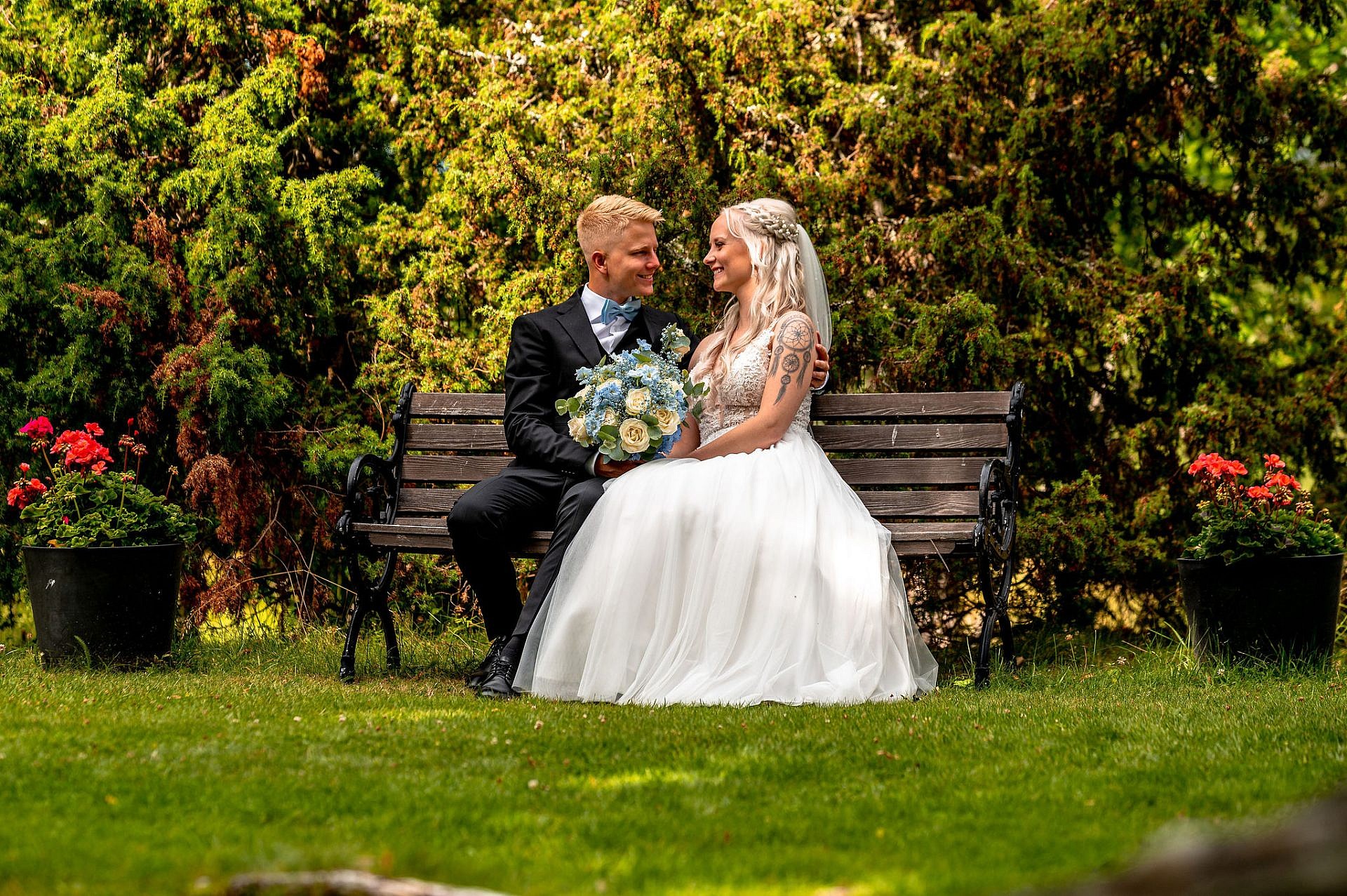 After the photoshoot, we moved to Norrtälje for amazing dinner, many unforgettable speeches and big party. In the meantime we also escaped for a few minutes to take a couple of pictures during sunset. What a day it was!
Do you want to see more weddings which I documented? See more at my homepage.
---